Stained Rugs? Book Our Exceptional Rug Cleaners In Sydney
Rugs are one of the most ancient forms of home furnishing items used very commonly. However, over time they get dirty, and sometimes food and beverage spills also make the situation of the rugs even worse, so in case they require cleaning. Contact Carpet Cleanings Sydney. The team for Rug cleaning Sydney offers the fastest yet most efficient services for rug cleaning. We are experts in removing stains, dirt, microbes, etc from your rugs easily. So Give our company a call for affordable and effective rug cleaning.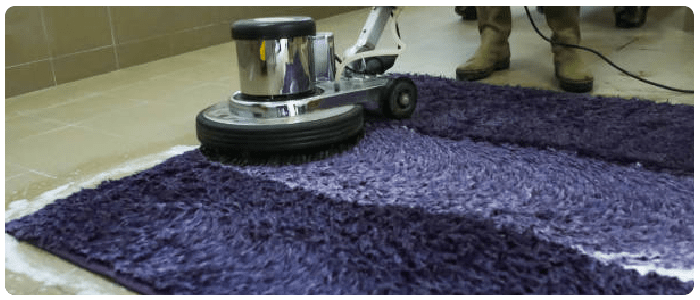 Professional Rug Cleaning Process that Our Expert Teams Perform at Your Place
Here is the rug cleaning process that our company uses
Pre-Inspection: This step is the first yet most crucial step of the entire process. In this, we will thoroughly examine the rugs. From the property of rugs to fabric, and everything. We can ask you several questions from the time you own the rug to how many times it has been previously cleaned etc.
Pre-Cleaning: In This step, our Rug Cleaning Sydney team will pre clean the rug to remove the dirt from the surface of the rugs. Moreover, once we do that, in case your carpet has stains, we will also pre treat them.
Cleaning: This is the main step of our company's cleaning process. From the pre inspection, our expert will already determine the type of cleaning method that is required to clean your rugs, and we will use that. This process will make sure to remove all the dust, dirt, microbes, stains, and whatnot from your rugs.
Drying: Probably one of the most crucial steps of cleaning is drying the rug. We use the latest technology equipment to dry your rugs without harming them one bit. Moreover, if the rug is left undried the chances of mould growth or rug smelling bad is also high. We make sure to not leave one bit of moisture in your freshly cleaned rugs.
We Offer the Most Exclusive Rug Steam Cleaning Services in Sydney
Steam Cleaning is one of the most effective methods to clean your rugs. Moreover, the steam cleaning method is reliable because of how fast it is and yet the results are always overwhelming. Our team for Rug Cleaning Sydney uses the latest and most advanced tools and machines to perform these services. Moreover, the cleaning agents that our company uses while steam cleaning is also eco-friendly and does not possess any harm to your rugs and you. We are masters in the Rug Steam Cleaning services so contact us today for exclusive cleaning results.
Rug Stains That Our Rug Cleaning Sydney Team Can Eradicate Easily
There are several things that can leave a stain on your rugs, and a stained rug is something that no one wants in their home. Not only do they look bad, but they are also very harmful to your health, as they become a place for microbes and dirt and dust to accumulate. So, we can help you by removing all the stains in your rugs. Here are the stains that we can remove:
Tea and coffee stains
Pet feces stains
Food spill stains
Water stain
Slime stains
Grease and oil stains
Chocolate stains
Blood stains
Wine and any other drink stain.
Chewing gum stains and gum stains
Pet urine stains
Rely on Our Company For Same Day Rug Cleaning Services in Sydney
Need For Rug cleaning can arrive at any moment throughout the day. And you can not wait for the date of the appointment so that your rugs can be cleaned. NAd rugs that can not tolerate water especially require quick services. And If these kinds of rugs get dirty by water, they can go bad real quick.
So, understanding this our company offers same day rug cleaning service. In this, our company will provide you with rug cleaning services on the same day or within 24 hours of making an appointment with us. We offer this exclusive service at a very reasonable rate. Moreover, the quality of service will be best only.
Why Choosing Our Company Rug Cleaning Services in Sydney Is the Best Decision?
You can rely on our company for rug cleaning services in Sydney. One of the benefits that you will get is by hiring us. Our booking services are so fast that you will not even have to wait for one minute. We want our client's experience of booking to be flawless, that is why we provide this service. So, your time will not be wasted while you will be booking our Rug Cleaning Sydney service. Here are some more benefits of hiring us:
We offer exclusive services like same day rug cleaning.
We use products that entirely nature friendly and do not harm you or your rugs.
The teams for Rug Cleaning Sydney consist of highly trained and experienced individuals. They have been in the industry for many years, and with their experience and the right education, they deliver the perfect rug cleaning services.
We offer the fastest and yet most reliable rug cleaning services in entire Sydney.